Burnettworks creates custom digital videos (DV) to capture your special events. We specialize in sports events such as senior and youth hockey, golf, soccer, baseball and softball tournaments. We can deliver edited highlights including video effects, titles, music and interviews with players, coaches and fans.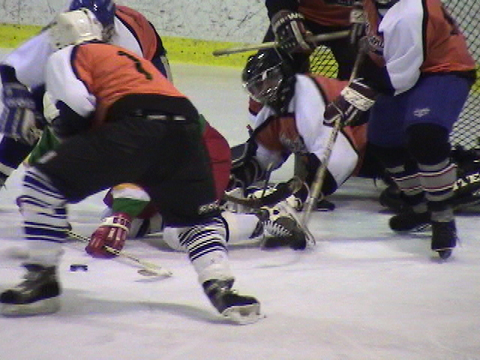 A scramble in front of the net is captured in a video of the Manchester, New Hampshire
Amoskeag Cup Semi Final Game 2 - Billy's Sports Bar vs. JVL Construction.